E-FREIGHT Technology
Visibility
Digital freight forwarding is the new standard for better operational management.
Visibility is a fundamental necessity in Freight Business service.
• Visibility is not only a service for supply chain parties.
• It's not only for customer satisfaction.
• It can also benefit the internal operation with efficiency, with auto alert in some critical point, reduce risk of unexpected cost.
What is iTrace
• iTrace is intelligent Trace
• E-Freight started the development since 2012
• It's a tool to help Forwarders maximize automation in Visibility service.
iTrace helps Visibility
1. Completeness
2. Accuracy
3. Timely
4. Automation for all modes
Importance of Automation in Visibility Processing
• Better Data Quality
• Lower Cost
• Customer Satisfaction
o Higher Manual Maintenance on Visibility
- Higher Cost & Poor Quality
o High Failure Rate
iTrace - Fetch Manifest Data Online
• Fetch Manifest Data & Shipment Statuses
• From Carrier Web Sites
• Convert to a standard Format

Maximize Automation Processor
• Intelligence Processing
• Combine Carrier EDI Status (315 EDI or FSU) with iTrace fetched Data
• Success Rate reaches 95% or moret

BI Daily Report for VIP Account – fully automated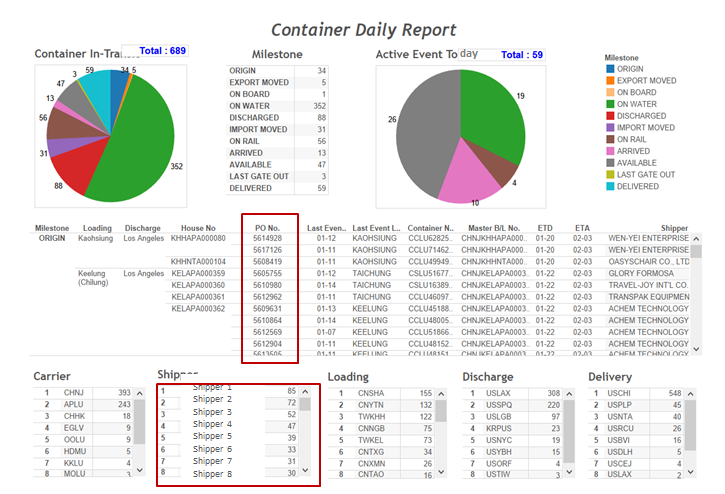 bigTrace
• Retrieve Status from multiple platforms
• Improve the completeness of Shipment Status