NEW EFT FMS - EFC ERP
E-Freight Technology has been providing technology solutions for Freight Forwarders for over 20 years. We started with a client-server based FMS (Freight Management System) EFT-eCargo for US Freight Forwarders in 1999. A few years later, we released an Asian version of EFT-eCargo FMS. Both systems have complete functionalities, from Booking, Operation, Bill of Lading, Accounting, Banking, Cash Management, General Ledger to Reporting.
In 2019, E-Freight released a Cloud based FMS for our clients, EFC ERP. It is using a new Design Concept and applies modern technology to help forwarders easily move into Digital World.
Our experience and extensive knowledge with the International Shipping and Logistics business allows us to develop a complete and sophisticated freight system.
We understand Quality. Customer satisfaction is our number 1 goal and Improving our products and services is always our long-term mission.
We know hearing is not enough, we Listen and Respond. Our company culture is to focus on designs that are easy to use. We do everything we can to minimize user training and we treat user error as a fault in design rather than the user. We treat software design as an art, an art in communication, that requires lots of passion and innovation to create.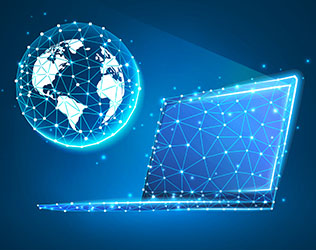 DFC - DIGITAL FORWARDING CLOUD
Over the years, the freight forwarding and logistics industry has been fraught with inefficiencies due to the dynamic nature of the business. In 2020, the COVID-19 pandemic has suddenly impacted many ways of life including the Freight Market, from local, regional to global transportation systems.
The speed with which these impacts have been felt is significant and results in a need to utilize a digital FMS, to re-imagine the transportation system and move it towards a more resilient, equitable and seamless experience.
We were able to successfully navigate and adjust to the challenges of developing systems for diverse business environments.We always ask ourselves: How should we develop a modern FMS system into Digital Forwarding Operations?
1. GOOD DATA QUALITY
The basic requirement for Digital Forwarding is Data Quality. We can see a lot of duplicate and inaccurate transmissions when we help forwarders with Customs Security Filing. We have a unique Data Editing tool to minimize data entry error.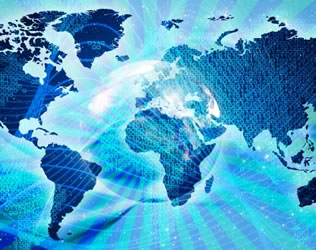 VISIBILITY - EDI - AUTOMATION
2. EDI
E-Freight has a very solid background in all types of EDI Standards and works with all shipping parties, from Customs Filing, to Air and Ocean Carriers, Logistic Service Providers, and to Supply Chain Portals.
EDI / API can save a lot of double entry, and is a must for Digital Forwarding Service.
3. MAXIMIZE AUTOMATION
Automation can be applied in different areas, from operation to accounts clearing. E-Freight also developed a tool to fetch Shipment Statuses automatically from Carrier Sites and cross reference with Carrier Container Status (315) to add another layer of quality to shipment tracking.
4. VISIBILITY - COMPLETENESS
Providing real-time end to end tracking on shipments has become an indispensable part of Digital Forwarding. To achieve a certain level of Data Completeness and Accuracy requires a lot of experience and creativity.
5. CUSTOMER'S SYSTEM
DFC must provide friendly and simple access from web for booking requests, status checks, auto alerts for milestones, shipping reports and eDocuments.
E-FREIGHT NEWS AND EVENTS